StaffCal is a software replacement for the whiteboard based 'Staff in/Staff out' board.  It is suitable for situations ranging from small business to multi national corporations. Users can show their activities during the working day and also view other co-workers activities.
 StaffCal provides a visual calendar showing what staff activities and what they are schedules to do. It allows staff to schedule and display appointments, holidays, activities etc.
Ease of use is a feature. All menus are straightforwardand adding appointments (using templates) is a matter of a few mouse clicks. Time is no longer wasted checking the wall mounted office board in reception to see if someone is in or out.
Life for the receptionist(s) becomes a lot easier using StaffCal. All the information needed (in/ out, vacation and whereabouts) is presented on screen, in an easy to read format. No more callers on hold while someone tries to locate the requested person.
StaffCal will also ensure improved management of resource bookings such as vehicles, rooms, visitors etc, and activities such as meetings, by scheduling their use effectively.
How much does StaffCal cost?
StaffCal is free.
You can get your free license from the software licensing page
 
From this -
To this -
  StaffCal utilises the concept of grouping objects into logical blocks(groups)  such as:

. All the people at the site.
· All the people in sales.

· All vehicles that can be booked.

· All the meeting rooms available for use.
. Visitors to the office.
The StaffCal administrator can easily set permissions on objects and groups to do things such as:
· Allow an executive and his secretary to edit his appointments but no-one else.
· Allow only the objects (people) in the sales group to see a users appointments.
· Allow only members of a particular group to see that group.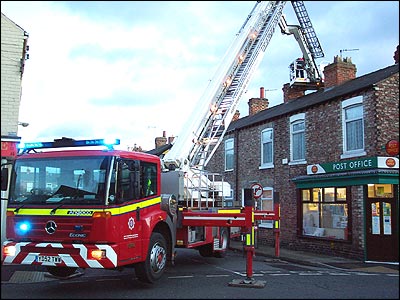 In the event of emergency such as fire or earthquake, StaffCal lets a user quickly print a list of staff locations at the current time with a maximum of 3 mouse clicks. This could also include a list of visitors to your office. 
StaffCal is client/ server based. This means  the appointment data is stored on one or more machines designated as servers (sites). A StaffCal client (on each users machine) then connects to that server to retrieve the appointment data.

Each user can view multiple groups of objects (people) across multiple sites within your network simultaneously. Groups viewed can be next door or across the world.
New enhancements in version 0.7 
Active Directory integration – You can now synchronize you StaffCal group members with an Active Directory structure. (Or import from Active Directory) 
Reminders – You can set reminders on appointments, a popup will appear n minutes before the appointment is due.
Calendar start day option – You can set the day of the week that you wish the calendar to start on.
Days display On/ Off – Days of the week can be set to hide eg: Saturday and Sunday can be hidden if not required.
Moveable columns in the calendar view - The position of columns (phone, mobile, department etc) in the view can be moved (or hidden)
Status alerts - Popup alerts can be set to appear when a person's status changes. Eg: In, Out, Working,Available or Unavailable.
All day, Morning or afternoon appointments - These can be selected from the view (right click) popup menu.
Common appointments/ events can be pushed out from the home server eg: Group meetings or holidays.
Export to Excel of appointments for a date range has been implemented.
Monthly calendar reports can now be produced, giving an overview of your activities for the month.
If you need to have an easy to use system to show staff activities, then we are certain that StaffCall could definitely be applied to your particular situation and  it will become an invaluable and profitable tool.
The LyGil Group

Requirements: Windows 98/NT/2000/XP/Vista
Cost: Free 

LyGil Holdings is a
Software Industry Professionals Member.